Bought a universal new replica solo seat, as a original Cardellino seats are ridicules priced.
Because this is a one off build (when finished it should have the looks off the early 50's) I could make a small exception for this.
Here you have the new frame that needs to be slightly changed
Nice and straight, next step the springs
Welded a M10 Nut into the frame
After welded it completely grind it off.
The springs a pretty hard, so it swings hardly.
It could be a nice toolbox location, I'm working it out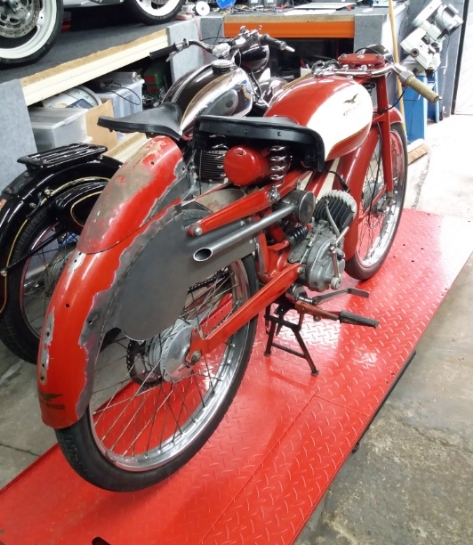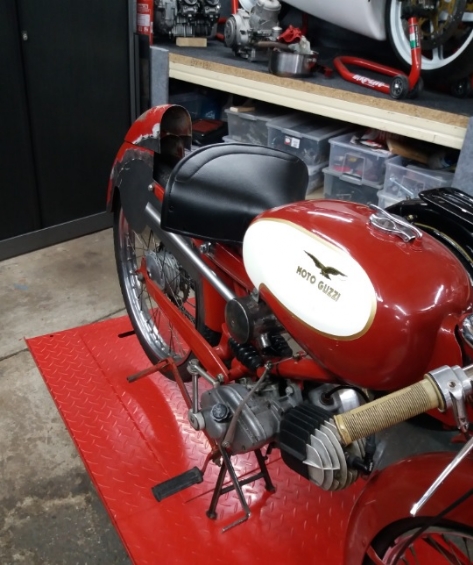 Think I need to widen the rear solo look a bid so the somewhat wider seat does not look that massive